Candis's Latest News
Thank you to my newsletter recipients who participated!
The winners are:
Katie Chapman
Victoria Salcedo
Renee P.
Cheryl Hastings
Kim Perry
Ladies, please send your preferred ebook retailer (Amazon, B&N, etc) to me at candis.terry@yahoo.com and I will get your book ordered right away!
If you didn't win, I hope from the bottom of my heart and soul you'll grab a copy of TANGLED UP IN TINSEL!
Candis
more »
---
It's RELEASE DAY for TANGLED UP IN TINSEL and I'm CELEBRATING!
Book three in the Sunshine Creek Vineyards series has everything you need for a romantic holiday read plus delicious recipes taken right from the story!
***I'm having a celebration giveaway over on my author page, so hop on over and leave a comment to enter!*** https://www.facebook.com/Candis-Terry-131817443567853/
If you're one of my amazing newsletter followers, you know what to do in the comments below to be eligible to receive an ebook copy of TANGLED UP IN TINSEL! 😉
Get your ebook or print copy today at these and all book retailers:
AMAZON: https://www.amazon.com/Tangled-Up-Tinsel-Sunshine-Vineyard/dp/0062471864/ref
BARNES AND NOBLE: https://www.barnesandnoble.com/w/tangled-up-in-tinsel-candis-terry/1125362981?ean=9780062471819#/
iBooks: https://itunes.apple.com/us/book/tangled-up-in-tinsel/id1187881409?mt=11
KOBO: https://www.kobo.com/us/en/ebook/tangled-up-in-tinsel
more »
---
Sep, 23:
On Tuesday, September 23, 2014 please check out the cover reveal on http://www.heroesandheartbreakers.com/ then pop over to my Facebook author page for giveaway details. https://www.facebook.com/pages/Candis-Terry/131817443567853
This $1.99 novella is available for pre-order.
http://www.amazon.com/Sweet-Cowboy-Christmas-Texas-Novella-ebook/dp/B00L1AK6CA/ref=sr_1_1?ie=UTF8&qid=1411094260&sr=8-1&keywords=sweet+cowboy+christmas
http://www.barnesandnoble.com/w/sweet-cowboy-christmas-candis-terry/1120159648?ean=9780062380296
And other places e-books are sold.
more »
---
The Romance Writers of America Conference is always an amazing adventure. I remember the first one I ever went to way back in the early 90's in Dallas. I was overwhelmed by the workshops, and the speeches, and the awards, and the lively chatter. Especially the lively chatter. If you've never been in a conference hotel with over 2,000 women all talking at once, you don't know what you're missing. Afterward, you'll be missing your hearing. Still, it's a fun week of don't miss opportunities.
I mean, really, where else can you go and listen to Jill Shalvis deliver a speech that has you laughing out loud, then the following day hear Kristan Higgins deliver a speech that has you bawling your eyes out (in a good way). Or you get on an elevator and realize that's Nora Roberts standing next to you. Or you've caught the uber nice Robyn Carr sneaking down the hall to grab a soda from the vending machine.
It's a time to catch up with old friends and meet new friends. A time to gather some crafty ideas on how to get through those pesky revisions, or how to present yourself properly on social media. Hmmm. I might have to revisit that workshop!
And there are parties. Oh! The parties! Such fun. And the awards ceremony where everyone puts on their prettiest dress an applauds the winners of the Golden Heart Award for Unpublished Writers and the RITA for Published Authors.
But the part I might like the most is the Readers for Life Literacy Autographing. This year there will be 500+ authors in attendance. We're all excited to see our readers, sign our books, and watch the numbers grow on the amount of money we've raised to fight illiteracy. At last count RWA has raised more than $825,000! I am so thrilled to be a part of that as reading has always been such an important part of my life.
So if you're going to be in the San Antonio area on Wednesday, July 23, 2014 from 5:30-7:30, please stop by. Say hello. And purchase an autographed book from one of your favorite authors. Not only will you be doing something fun for yourself, you'll be helping someone learn to read.
Take a look at the list of authors who will be there. It's amazing!
Hope to see you there!
more »
---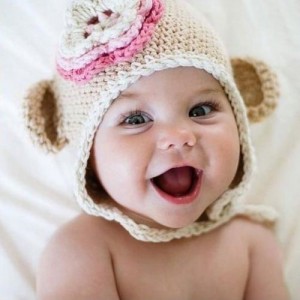 Hello my friends!
I'm just getting ready to start writing Jake Wilder's Sweet, Texas book. There will be a baby in the book though I won't tell you whose baby it is . . . yet.
I thought it might be fun to call upon my readers because you know the Wilder family so well, to name this baby girl.
Leave your suggestions here on this post, those mentioned on my Facebook page will not be eligible.
The winner will receive a copy of Something Sweeter (your choice of ebook or print copy) and a $20.00 gift card to Amazon or Barnes and Noble. Also, I will thank the winner(s) in the Acknowledgements of the book, so your name will appear upon your approval.
This will not be a randomly selected winner as the name of the baby is very important. To be fair, if there are duplicate winners I will reward all winners with the same prize.
So put on your thinking caps and think about the couples Reno and Charli, Jackson and Abby, Jesse and Allison, Aiden and Paige, and Brady and Sarah. What would they name a baby?
I will choose and announce the winner(s) on Wednesday, July 16 at 6:00 pm EDT.
And thank you!
more »
---
I'm very excited for the release of my third Sweet, Texas book! Jesse Wilder was an absolute blast to write. And Allison Lane was the perfect heroine to tame his wild playboy ways.
There's a ton of fun events planned for the book release starting with a Hot Southern Men and Sweet Summer Drinks Something Sweeter Release Day Party on Facebook, June 24, 2014 from 5-9 pm EDT. Here's the link, I hope you can join us. https://www.facebook.com/events/265144100336610/?source=3&source_newsfeed_story_type=regular&fref=nf
Also, I have an incredible blog tour with book excerpts, reviews, interviews, and a sweet giveaway. The list of stops is below. I hope you'll be able to follow along and make sure you enter my giveaway!
June 23rd– At The Corner of First and Romance– Review
(Stop 2) My Written Romance– Guest Post/Review
(Stop 3) Born to Read Books– Promo/Excerpt
June 24th– Christine's Words– Guest Post
(Stop 2) Girl Meets Books- Interview/Excerpt
June 25th– Romancing the Readers– Review
(Stop 2) Save Your Money For Books- Review
(Stop 3) Paranormal Romance and Beyond- Promo
June 26th– Brit Nanny Reads– Review/Promo
(Stop 2) Give Me Books and Boxes- Promo/Excerpt
June 27th– Unwrapping Romance– Review
(Stop 2) A Bluestocking's Place– Promo/Excerpt
June 28th– Seduced by a Book– Review/Interview
June 30th– Doing Some Reading– Promo/Excerpt
(Stop 2) Deal Sharing Aunt– Promo
July 1st– Manga Maniac Cafe– Interview/Promo
(Stop 2) 3 Partners in Shopping– Promo
July 2nd– Pages of Comfort– Review
(Stop 2) Hot Guys in Books– Promo
(Stop 3) Written Love- Review
July 3rd– Crystal Blogs Books– Guest Post
(Stop 2) The Tome Gnome– Promo/Excerpt
July 4th– A Tasty Read Book Reviews– Guest Post/Review
July 7th– Ramblings from This Chick– Excerpt/Promo
(Stop 2) Renee Entress's Blog– Review
July 8th– Rage, Sex and Teddy Bears– Review
(Stop 2) Forever Book Lover- Promo/Excerpt
July 9th– For the Love of Bookends– Review
(Stop 2) In Between the Lines- Review/Guest Post
(Stop 3) Books with Leti Del Mar– Promo/Review
July 10th– Total Book Geek– Review/Excerpt
July 11th– Toots Book Reviews– Interview/Promo
(Stop 2) The Many Faces of Romance– Review
July 12th– Bibliophile Mystery- Excerpt/Promo
July 14th– TBQ's Book Palace– Interview/Review
(Stop 2) Book Reviews and More by Kathy- Guest Post
July 15th– Flirting With Romance – Review
July 16th– The Phantom Paragrapher– Review
(Stop 2) Book Mama Blog– Excerpt/Promo
(Stop 3) Twin Sisters Rockin Book Reviews– Review/Excerpt
July 17th– Harlequin Junkie– Guest Post
(Stop 2) Fiction Dreams- Interview/Promo
July 18th– Racing to Read– Review
more »
---

Imagine you have about a week and a half to do another round of revisions on your current book and it warrants going through the entire book (not just a few pages), and you've spent two days struggling over one freaking scene only to realize it doesn't work. Now imagine its 1:00 am and you've just hit the delete key on three entire pages of blood, sweat, and tears. Now imagine a plane suddenly buzzing your house while flying so low it makes everything in the room rattle and it sounds like it's about to crash into your house. Imagine that plane coming back for another buzz. Imagine walking out of your house as the plane returns for yet another flyover and see through the darkness that the plane is so low it's barely missing the roof of your barn.
Can you visualize that yet? Ok, now imagine calling 911 because WTF is going on? Imagine telling the nice dispatch guy the story, knowing all the while there really wasn't a darned thing the police could do because the flying cars The Jetsons promised us still haven't happened. Imagine the nice dispatch guy chuckling under his breath because he's sitting in a nice office building and doesn't have a freaking plane trying to land on his house!
Imagine taking the situation in your own hands—or camera—snapping a few videos and realizing that it's an effing crop dusting plane at 1:00 am! This event went on for a full freaking hour. I was exhausted after the emotional letdown of hitting the delete key on my revisions. I'd been working since 7:00 am and I wanted to go to bed. But noooooo. Crop dusting guy was bound and determined to scare the spit out of me and I was too petrified to go to bed. You know, these guys do have quite the history of crashing, right? Bedtime didn't happen until 2:30 when I was sure I wasn't going to have a plane busting through my roof. I've lived here for 20 years and I've seen plenty of crop dusting, but never in the middle of the night!
Note to crop dusting guy: yeah, I know you were just doing your job. But seriously? At 1:00 am? How about next time you save those mad flying skills for daylight where I can keep an eye on you. And perhaps flip you the bird when you choose to buzz my normally peaceful abode.
That is all.
Sheesh.
more »
---
As a writer I've entered many contests over the years. Sometimes I've completely struck out. Sometimes I've made the finals. Sometimes I win. Each contest has taught me something, even if it's only been to have better patience.
Making the National Reader's Choice Awards Finals is HUGE for me. It's something I've dreamed about for a really long time. And I am absolutely FLOORED by the amazingly talented ladies in my category. Kind of made me stand back, shake my head, and say "Really?"
Take a look at these names and see if you have any wonder why I am literally doing the Happy Dance!
CONTEMPORARY SINGLE TITLE
♦~~♦~~♦~~♦~~♦~~♦~~♦~~♦~~
Sarah Morgan /  Sleigh Bells in the Snow
Roxanne St. Clair / Barefoot in the Sun
Carly Phillips / Perfect Fling 
Carly Phillips / Dare to Love
Jodi Thomas /  Can't Stop Believing
Brenda Novak / When Summer Comes
Candis Terry /  Anything But Sweet
Winners will be announced at the RWA Conference in San Antonio this summer. I'm keeping my fingers crossed, but believe me when I say I am really just honored to be mentioned in the same breath with this unbelievably talented group of ladies!
more »
---
Are you an avid reader? Do you love love love free stuff and amazing opportunities? Then maybe YOU need to be an Avon Addict!
What are Avon Addicts? They're wonderful super-readers who show their love and dedication for Avon (and Avon authors!) by posting reviews (to their own blogs as well as to the consumer sites like Amazon, GoodReads, and B&N), attending live events, virtual events (like chats & social media takeovers), and any number of other romance-tacular things.
And as an author I can truly say I would be still in the starting chute without the Avon Addicts. I consider them friends and some have even become like family.
So now's your chance. Take a look. I hope to see your name on the newest additions to the Avon gang! I personally guarantee you won't be sorry.
more »
---
Paul Walker was my inspiration for Deputy James Harley in SOMEBODY LIKE YOU. It's so nice to see his handsome face once more time.

It's been wonderful to celebrate the 3rd Birthday of Avon Impulse these past few weeks. I hope readers will continue to welcome the new, amazing, and upcoming books Avon Impulse offers (and very often at unbelievably low prices!). I've found some of my new favorite authors from this list and hope you will too.
Today is our final (boo hoo!) interview with Letty Silverthorne, the quintessential pastry queen of Deer Lick, Montana, and the mother of Kate, Dean, and Kelly Silverthorne. Some might think that's a good thing since she passed to the greater beyond a while ago. I have to admit I kind of liked having her around again. She definitely keeps me on my toes, and for the most part when I'm not rolling my eyes, she makes me smile. Letty has no filter, and I can completely understand why she might have driven her kids a little crazy. I'm also pretty sure that being dead really hasn't slowed her down much.
I've decided to "sweeten" the pot for this final giveaway by adding a Sweet, Texas coffee mug and a signed print copy of Confessions of Secret Admirer—a Valentine's Day Anthology to my original prize pack of a complete 3 book set of signed Sugar Shack books and a $10.00 gift card for either Amazon or Barnes and Noble.
If you like this little prize pack and would like to be eligible to win all you need to do is take a look at your "keeper" bookshelf  Choose the second shelf from the top, pick the 3rd book from the left. Tell me what that book is and why you decided it was a "keeper."
Giveaway prize will be awarded to a random commenter for this week's interview on my website blog (www.candisterry.com). Winner will be announced Friday, April 25, 2014 at 7:00 pm EST.
BTW, the ebook version of SOMEBODY LIKE YOU (Kelly and James' story) is currently ON SALE for a mere .99 cents.  Quite a deal (I think) for a quirky, sexy love story with a really hot deputy. 😀
So without further ado, I hand the interviewing reins (admittedly with a pinch of fear) over to Letty and a note of sympathy to her interviewees Kelly Silverthorne and James Harley. Take it away, Letty.
Letty: I can't believe this is the last week Candis is going to let me do these interviews.
Kelly: Mom. Seriously? You were supposed to interview your three kids. You don't have any more kids left to interview. Besides, you shouldn't be interviewing anyone!
LS: Why? Because I fly the friendly skies these days instead of walking around? There are advantages to being a little see-thru you know.
KS: I really don't want to know. At least not for a long time. I've got plans.
LS: Oooh. Sounds interesting. Care to share?
KS: Not in this lifetime.
LS: Perfect! I'm not in that lifetime anymore.
KS: Haha. I don't see how you think that can be funny.
LS: (sighs) You are such a lawyer.
KS: Not anymore.
LS: That's right. So how's the whole clown thing working for you? BTW, way to annihilate the Sister Serious moniker all to hell. And would you like to reveal exactly whose chocolate handprints were on the bakery wall and how they got there?
James: They were mine. And hell no.
KS: (swoons). Thanks for the rescue big guy.
LS: Stop that you two. I have a whole list of questions.
KS: They better not be all about chocolate handprints.
LS: I'm not that shallow. And no comments from the peanut gallery please.  First question is for you my highly intelligent and usually very straitlaced daughter. The night of your sister's wedding reception you got a little drunk and—
KS: Oh geez. Here we go.
LS: Ended up in someone who shall remain nameless' bed.
JH: I'm sitting right here, Letty. You can hardly ignore me.
LS: Snubbing you was never my intention, James. And really, who could ignore a big, strong, handsome guy like you? I'm just curious as to where all this is leading and what your intentions are toward my little girl?
KS: Not so little anymore, Mom.
JH: Nope. (smiles and nuzzles Kelly's neck) You're a whole lot of woman.
LS: Kelly, could you please stop giggling? And, James? Please answer the question.
JH: Guess you'll just have to hang around and wait and see.
LS: Best invitation I've had all day. From what I hear Candis is trying to figure out a way to bring me back.
KS: A scary thought.
LS: Eh. I'll give her credit for a good effort and imagination.
Candis here again. Thank you, Letty. I do my best.
Okay, readers, to enter my Avon Impulse Birthday Party Final Week Giveaway, all you have to do is tell me about the 3rd book from the left on the second shelf of your keeper bookshelf.
Winner will be randomly chosen on Friday 4/25/14 at 7:00 pm EST.
Giveaway is open to U.S., Canadian, and International residents. If you live on Jupiter, sorry, I can't afford postage. 🙂
more »
---