About Candis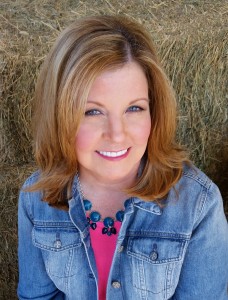 Growing up in Southern California, I was too busy reading books, hanging out at the beach, or finding ways to have a good time that wouldn't land me on restriction to even consider writing a book. Oddly enough, a college drama teacher (who politely discouraged my inept acting abilities) encouraged me to develop the A+ character bio I'd created into a complete story. Right. Years later, in the midst of a bleary-eyed all-nighter (rocking my newborn, that is), I picked up a romance novel and fell in love with more than just the infant in my arms.
The diversities in my life have enhanced (or twisted) my worldview. From working in a Hollywood recording studio to a graphic designer in marketing; from schmoozing with the likes of Charleton Heston and Motley Crüe to giving up my beach bum ways and making the move to an Idaho farm. I've designed costumes for 80's heavy metal videos and scooped up road apples left on the parade route by my daughter's rodeo queening horse.
Only one thing has remained constant: my passion for writing stories about relationships, the push and pull in the search for love, and the security one finds in their own happily ever after. Though my stories are set in small towns, my wish is to give each of my characters a great big memorable love story rich with quirky characters, tons of fun, and a happy ending.
I'm married to a wonderful man who takes out the trash without being asked and who puts up with all my crazy ideas. To find inspiration, my family and I often grab our trailer and ATV and venture out to discover the off-road splendor of the Idaho wilderness. And when I need a fun dose of reality, I call upon my daughter and her little Mini-Me or one of our 3 furry troublemakers.
Life is good down on the farm!