**CLOSED** Mid May Tote Giveaway!
Posted at May 19, 2016 11:06 pm
THIS GIVEAWAY IS NOW CLOSED
Congratulation to the winners!
DAVE LOGAN HAS MY SIX TOTE BAG — Winner Deb Diem
JANET EVANOVICH TOTE BAG — Winner Debbie Watson
AVON BOOKS TOTE BAG — Angela Curtiss
Stay tuned. I still have many more swag and book filled tote bags to giveaway in the coming weeks!
Ready for another awesome tote bag giveaway ? This week I will be giving away THREE! Which means there will be 3 winners!
To be eligible  to win one of these swag filled tote bags (each includes 6 books!) please leave a comment telling me what you like most about summer (the BBQs, the pool, guys without shirts, etc.).
The winner of these giveaways will be randomly selected and announced Friday, May 20, 2016 at 8:00 pm (mountain time). Winner will be contacted by me via email. Winner will be required to provide a mailing address for prize to be delivered. Winner will be announced here on my website and on my Facebook pages. If winner does not respond to me by Sunday, May 22, 2016 by 6:00 pm mountain time their prize will be forfeited and another winner will be randomly selected.
Thanks for playing along and good luck!
Candis
---
Heading Out to RWA 2014!
Posted at Jul 18, 2014 2:41 am
The Romance Writers of America Conference is always an amazing adventure. I remember the first one I ever went to way back in the early 90's in Dallas. I was overwhelmed by the workshops, and the speeches, and the awards, and the lively chatter. Especially the lively chatter. If you've never been in a conference hotel with over 2,000 women all talking at once, you don't know what you're missing. Afterward, you'll be missing your hearing. Still, it's a fun week of don't miss opportunities.
I mean, really, where else can you go and listen to Jill Shalvis deliver a speech that has you laughing out loud, then the following day hear Kristan Higgins deliver a speech that has you bawling your eyes out (in a good way). Or you get on an elevator and realize that's Nora Roberts standing next to you. Or you've caught the uber nice Robyn Carr sneaking down the hall to grab a soda from the vending machine.
It's a time to catch up with old friends and meet new friends. A time to gather some crafty ideas on how to get through those pesky revisions, or how to present yourself properly on social media. Hmmm. I might have to revisit that workshop!
And there are parties. Oh! The parties! Such fun. And the awards ceremony where everyone puts on their prettiest dress an applauds the winners of the Golden Heart Award for Unpublished Writers and the RITA for Published Authors.
But the part I might like the most is the Readers for Life Literacy Autographing. This year there will be 500+ authors in attendance. We're all excited to see our readers, sign our books, and watch the numbers grow on the amount of money we've raised to fight illiteracy. At last count RWA has raised more than $825,000! I am so thrilled to be a part of that as reading has always been such an important part of my life.
So if you're going to be in the San Antonio area on Wednesday, July 23, 2014 from 5:30-7:30, please stop by. Say hello. And purchase an autographed book from one of your favorite authors. Not only will you be doing something fun for yourself, you'll be helping someone learn to read.
Take a look at the list of authors who will be there. It's amazing!
Hope to see you there!
---
Name the Wilder Baby Contest!
Posted at Jul 9, 2014 5:05 pm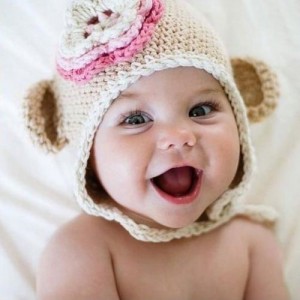 Hello my friends!
I'm just getting ready to start writing Jake Wilder's Sweet, Texas book. There will be a baby in the book though I won't tell you whose baby it is . . . yet.
I thought it might be fun to call upon my readers because you know the Wilder family so well, to name this baby girl.
Leave your suggestions here on this post, those mentioned on my Facebook page will not be eligible.
The winner will receive a copy of Something Sweeter (your choice of ebook or print copy) and a $20.00 gift card to Amazon or Barnes and Noble. Also, I will thank the winner(s) in the Acknowledgements of the book, so your name will appear upon your approval.
This will not be a randomly selected winner as the name of the baby is very important. To be fair, if there are duplicate winners I will reward all winners with the same prize.
So put on your thinking caps and think about the couples Reno and Charli, Jackson and Abby, Jesse and Allison, Aiden and Paige, and Brady and Sarah. What would they name a baby?
I will choose and announce the winner(s) on Wednesday, July 16 at 6:00 pm EDT.
And thank you!
---
Something Sweeter Release is June 24, 2014!
Posted at Jun 19, 2014 5:41 am
I'm very excited for the release of my third Sweet, Texas book! Jesse Wilder was an absolute blast to write. And Allison Lane was the perfect heroine to tame his wild playboy ways.
There's a ton of fun events planned for the book release starting with a Hot Southern Men and Sweet Summer Drinks Something Sweeter Release Day Party on Facebook, June 24, 2014 from 5-9 pm EDT. Here's the link, I hope you can join us. https://www.facebook.com/events/265144100336610/?source=3&source_newsfeed_story_type=regular&fref=nf
Also, I have an incredible blog tour with book excerpts, reviews, interviews, and a sweet giveaway. The list of stops is below. I hope you'll be able to follow along and make sure you enter my giveaway!
June 23rd– At The Corner of First and Romance– Review
(Stop 2) My Written Romance– Guest Post/Review
(Stop 3) Born to Read Books– Promo/Excerpt
June 24th– Christine's Words– Guest Post
(Stop 2) Girl Meets Books- Interview/Excerpt
June 25th– Romancing the Readers– Review
(Stop 2) Save Your Money For Books- Review
(Stop 3) Paranormal Romance and Beyond- Promo
June 26th– Brit Nanny Reads– Review/Promo
(Stop 2) Give Me Books and Boxes- Promo/Excerpt
June 27th– Unwrapping Romance– Review
(Stop 2) A Bluestocking's Place– Promo/Excerpt
June 28th– Seduced by a Book– Review/Interview
June 30th– Doing Some Reading– Promo/Excerpt
(Stop 2) Deal Sharing Aunt– Promo
July 1st– Manga Maniac Cafe– Interview/Promo
(Stop 2) 3 Partners in Shopping– Promo
July 2nd– Pages of Comfort– Review
(Stop 2) Hot Guys in Books– Promo
(Stop 3) Written Love- Review
July 3rd– Crystal Blogs Books– Guest Post
(Stop 2) The Tome Gnome– Promo/Excerpt
July 4th– A Tasty Read Book Reviews– Guest Post/Review
July 7th– Ramblings from This Chick– Excerpt/Promo
(Stop 2) Renee Entress's Blog– Review
July 8th– Rage, Sex and Teddy Bears– Review
(Stop 2) Forever Book Lover- Promo/Excerpt
July 9th– For the Love of Bookends– Review
(Stop 2) In Between the Lines- Review/Guest Post
(Stop 3) Books with Leti Del Mar– Promo/Review
July 10th– Total Book Geek– Review/Excerpt
July 11th– Toots Book Reviews– Interview/Promo
(Stop 2) The Many Faces of Romance– Review
July 12th– Bibliophile Mystery- Excerpt/Promo
July 14th– TBQ's Book Palace– Interview/Review
(Stop 2) Book Reviews and More by Kathy- Guest Post
July 15th– Flirting With Romance – Review
July 16th– The Phantom Paragrapher– Review
(Stop 2) Book Mama Blog– Excerpt/Promo
(Stop 3) Twin Sisters Rockin Book Reviews– Review/Excerpt
July 17th– Harlequin Junkie– Guest Post
(Stop 2) Fiction Dreams- Interview/Promo
July 18th– Racing to Read– Review
---
WHAT'S A GIRL TO DO?
Posted at Jan 17, 2014 4:43 pm
Anyone who knows me knows I love football. And I'll admit after the Super Bowl I go into a bit of a depression knowing I have to wait forever to see my teams out on the field again. I also have to admit that I don't just watch football for the love of the sport. There are some gorgeous men out on those fields. Take my latest crush Eric Decker #87 on the Denver Broncos. Or my forever crush on Troy Aikman. But when it comes down to the final playoffs for the Super Bowl, it's all about football. So what's a girl to do when her two favorite quarterbacks are playing against each other? I guess I'll just have to be fickle and cheer for them both!
Who are you rooting for this Sunday?
---
Blog Tour and Giveaway!
Posted at Jun 13, 2013 4:02 pm
Please stop by and enter to win my giveaway on these amazing blogs.
*Prize will be given away after the end of the tour and will include:
Black and White Striped Summer Tote Bag
Cooking with Love Heart-Shaped Baking Set
Red Heart-Shaped Alabaster Paperweight
Signed copies of Anything But Sweet, Second Chance at the Sugar Shack, Any Given Christmas, Somebody Like You, For Love and Honor, and Crazy Sweet Fine.
*Giveaway is open to international readers also.
Monday, JUNE 17:
http://www.pawsandprint.blogspot.com/
http://unwrappingromance.blogspot.com/
Tuesday, JUNE 18:
http://loveofbookends.blogspot.com/
http://racingtoread.blogspot.com/
Wednesday, JUNE 19:
http://unwrappingromance.blogspot.com/
Thursday, JUNE 20:
http://crazyfourbooks.blogspot.com/
Friday, JUNE 21:
http://stormgoddessbookreviews.blogspot.com/
http://ashlynnelaynne.blogspot.com/?zx=e89973c4f49f932b
Monday, JUNE 24:
http://tootsbookreviews.blogspot.com/
http://www.snifferwalk.org/?zx=2f957c85384d039c
Tuesday, JUNE 25:
http://www.bookreviewsandmorebykathy.com/
Wednesday, JUNE 26:
http://www.usatoday.com/blog/happyeverafter/
http://busymomsbookreviews.blogspot.com/
http://www.readingbetweenthewinesbookclub.com/?zx=38fbf5db3febb856
Thursday, JUNE 27:
http://chrisbookblogemporium.blogspot.com
Friday, JUNE 28:
http://findyournextread.blogspot.com/
Monday, JULY 1:
http://apassionforromance.blogspot.com/?zx=9ae69501e6bbf9f4
Tuesday, JULY 2:
http://romancingthereaders.blogspot.com/
Wednesday, JULY 3:
http://lilypondreads.blogspot.com/
http://atastyread.blogspot.com/
Thursday, JULY 4:
http://romancing-the-book.com/
Friday, JULY 5:
http://dealsharingaunt.blogspot.com/
Monday, JULY 8:
http://saveyourmoneyforbooks.blogspot.com/
http://tbqspersonalbookpalace.blogspot.com/
Tuesday, JULY 9:
Wednesday, JULY 10:
http://www.turningthepagesx.blogspot.com/
Thursday, JULY 11:
http://flirtingwithromance.blogspot.com/
Friday, JULY 12:
http://thebookbabesreads.blogspot.com/
---
Welcome
Posted at Feb 13, 2013 3:30 pm
I'm so happy you dropped by the little corner of my world that makes me dream, laugh, sigh, and is the very heart of who I am. So grab a seat (or a barstool if you're so inclined) and have a look around my website. It's loaded with book excerpts, and playlists, and of course, recipes. Hard to write a series of books called The Sugar Shack novels without a little something sweet on the side. And please stop back by in the future.
Happily yours,
Candis
---
Contest
Posted at Feb 12, 2013 7:47 pm
Coming Soon!
---
Hello world!
Posted at Feb 9, 2013 4:33 pm
Welcome to WordPress. This is your first post. Edit or delete it, then start blogging!
---